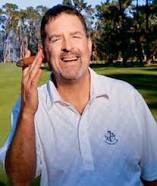 Theodore "Ted" Wass (born on October 27, 1952 in Lakewood, Ohio, USA) is a director and former actor.
Biography
Wass is known for Less Than Perfect, Rules of Engagement and Spin City. He has been married to Nina Wass since 1996. He was previously married to Janet Margolin.
Below is a list of his Contributions to Mom, as a Director. For more information on his Contributions to the Film Industry, please see his IMDB profile.
Filmography
Trivia
He has a Daughter named Matilda (born 1990) with Janet Margolin.
He has a Son named Julian Wass, who is a Composer (with Janet Margolin).
He has a Daughter named Stella (born 26 November 2004) with Nina Wass.
He is best known for his roles as Danny Dallas on Soap and as Nick Russo on Blossom.
His acting mentor was Katherine Helmond.
His first wife was close friends with his Jennifer Salt.
He was educated at Glenbard West High School and The Theatre School at DePaul University.
He has a Grandson named Frankie Jane Margolin Wass.
He has been married to Nina Wass since 1996. They currently have 2 children together.
He was married to Janet Margolin from the 23rd of December, 1979 up until her death on the 17th of December, 1993. He had only one child with her.
He has 3 children.